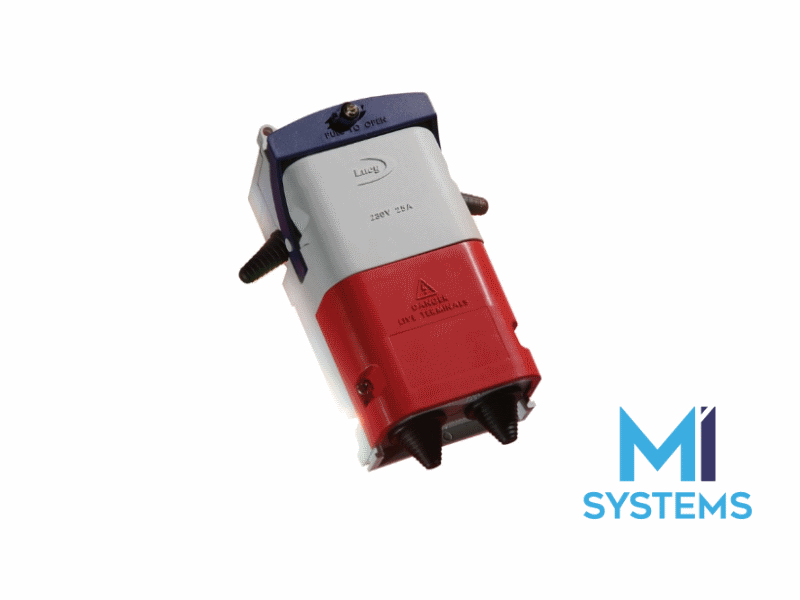 Titan2 – single and double pole cut out
Product Description
The Lucy Titan2 Cut out is supplied as standard with many class-leading features that make the installer's task considerably easier. High-quality engineering thermoplastics make the Titan2 range the ideal choice to withstand heavy use in demanding locations. The cut outs have been modified to include a 3TT bar and MEN link.
This is adjusted specifically for the New Zealand market ensuring compliance with ASNZS3000.
Specifications
⋅  Moulded in high-performance thermoplastics.
⋅  IP43 rating.
⋅  Single or Double pole.
⋅  Single or twin fuse.
⋅  Detachable terminal block in extension trough facilitates termination of heavy duty cables.
⋅  Electroplated brass terminal blocks accept conductors up to 25mm.
⋅  Terminal blocks for 1 to 3 conductors.
⋅  Stud and lug connections.
⋅  Serrated bores in terminals to ensure good contact with all conductor types.
⋅  Red terminal block cover for safety.
⋅  Padlock and sealing wire facilities provided.
Added specifications include:
⋅  Can terminate three phase cables with the addition of the NED Trough, 3 phase / NEC Extension Trough, 3 entry
Product Variants
| | |
| --- | --- |
| THM0040488 | Titan 2 - 2 x 6 Amp fuse with variation |
| THM0040480 | Titan 2 - 1 x 6 Amp fuse with variation |
| THM0090574 | Titan 2 - 1 x 6 Amp fuse with 2 x 3TT Bar |
| THM0090577 | Titan 2 - 2 x 6 Amp fuse with 2 x 3TT Bar |