Ki. is a next generation IoT platform. It transforms street lighting networks from illumination hardware into an asset for smart cities. Ki. unlocks urban data to reveal unique insights that help improve efficiencies and sustainability. Ki. has been developed considering the smart city standards of LoRaWAN and TALQ.
What is the Ki. Ecosystem?
The Ki. ecosystem is made up of 3 main parts - enabling hardware, communications and insights. It is futureproof and developed to work alongside the technology of tomorrow, while also able to integrate seamlessly with existing infrastructure.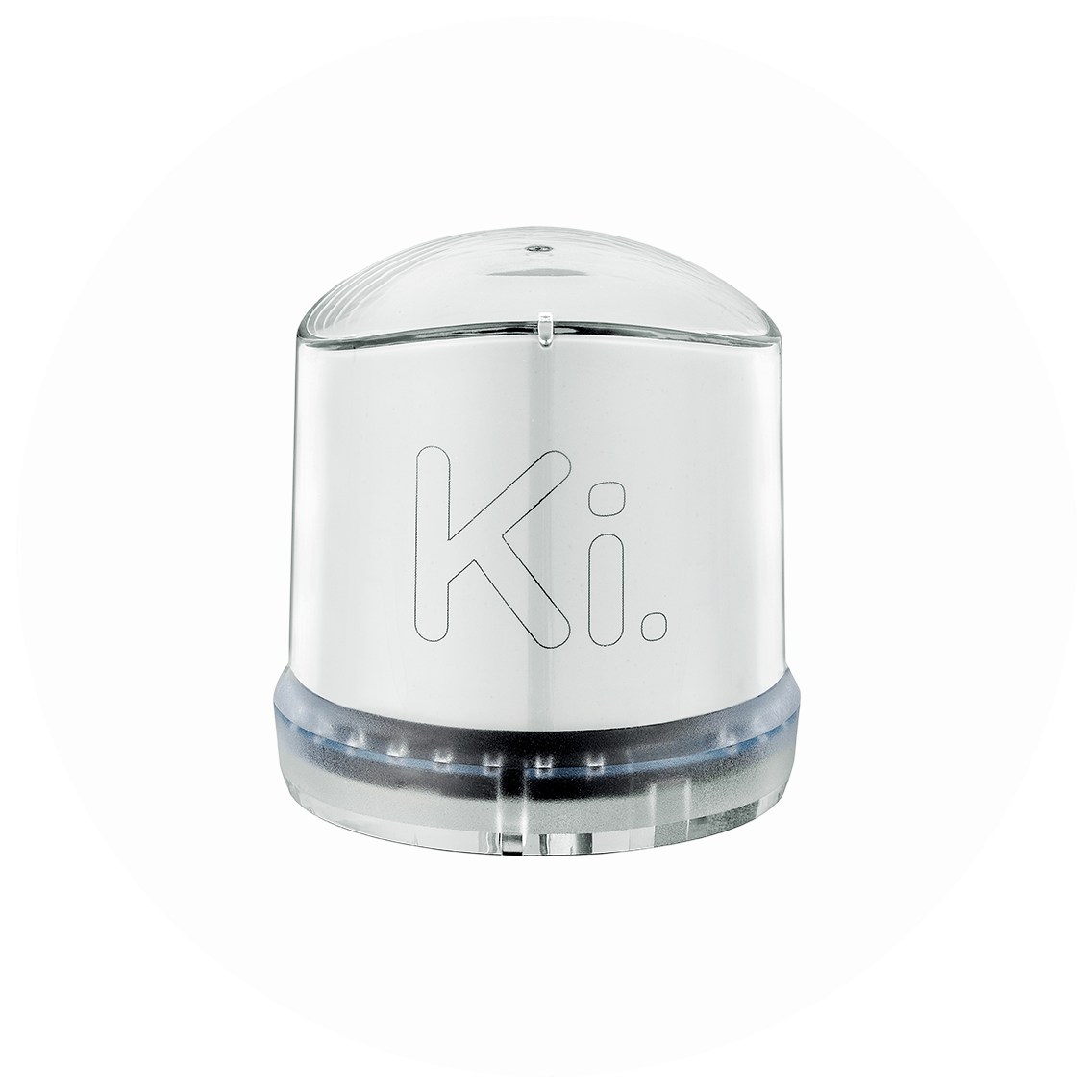 The Ki. Node has been developed considering a number of connection requirements, to enable compatibility between various luminaire connectors.
It is available with NEMA, conduit and SR sockets to ensure connectivity with different luminaire manufacturers and can be retrofit into existing luminaire schemes, as well as integrated with new and future designs.
Communications throughout the Ki. ecosystem are enhanced via an open protocol, enabled by LoRaWAN™. This helps cities become smarter and more responsive by making it easier to transform existing infrastructure into IoT enabled assets, which communicate freely and securely.
Ki. is interoperable with a number of network providers for optimum and consistent connectivity, regardless of scale. This aids the management of data flow within the ecosystem to capture, send and receive information, bi-directionally, at all times.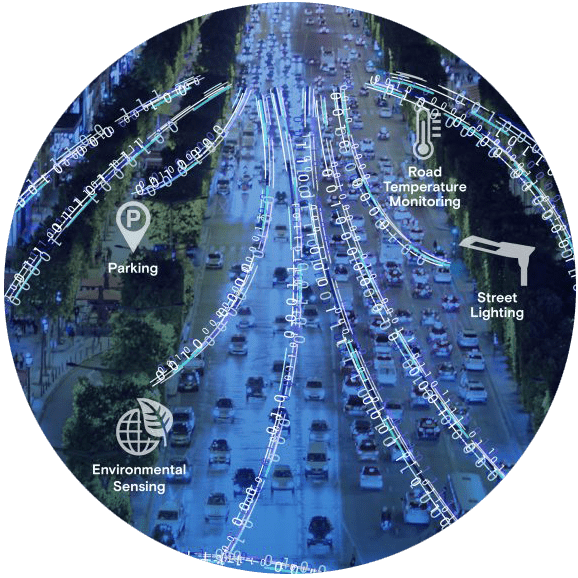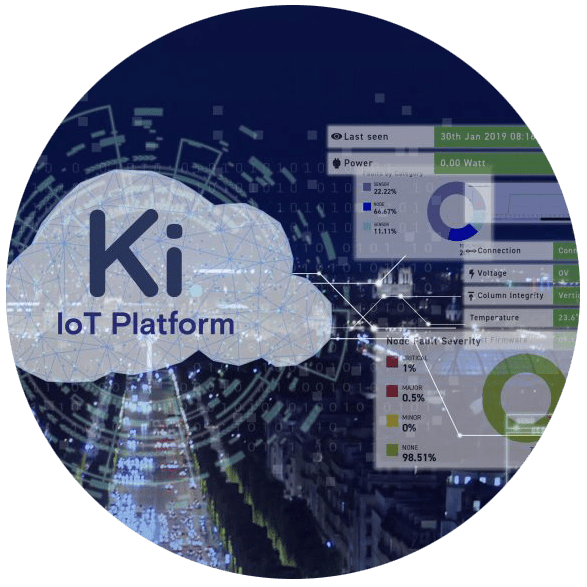 The value of Ki. is identified via data and how that is used to provide actionable insights. From a database of urban DNA (or big data) collected throughout the city, Ki. can intuitively identify regularly occurring events that may impact the efficiency and safety of your street lighting infrastructure and urban assets.
An open two-way data flow is established via the use of the TALQ 2.0 protocol, with LoRaWAN™ Class C enabling almost continuous data transmission from node to gateway. This ensures arising issues are captured quickly, so they can be communicated via the Ki. Platform to alert municipal teams and mitigate potential problems, before they impact the community.