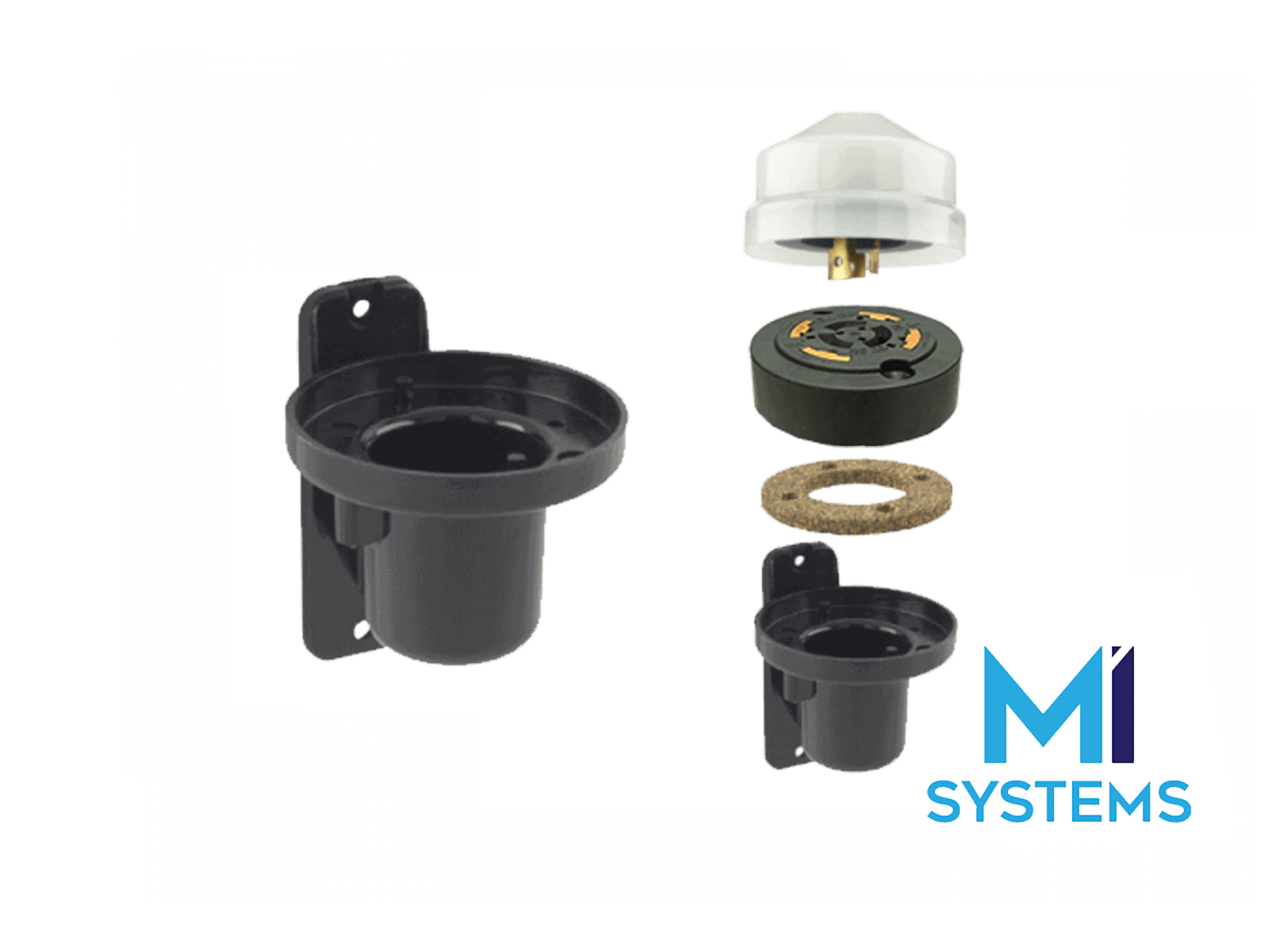 NEMA Socket Bracket 
Product Description
This bracket allows the mounting of a NEMA socket onto suitable vertical surfaces such as a pole or wall.
The exit for the side mount bracket is designed for use with a 20mm Electrical conduit nut and pipe.
Can also be supplied as a kit which includes the socket bracket, a 3 or 7 pin NEMA socket, gasket and screws for assembling.
Product Variants
| | |
| --- | --- |
| E188-067 | Cirloc base holder (for external mounting of NEMA stock) |
| SMSOCKET | Full side mount assembly including bracket, cork gasket, 7 pin Tyco NEMA base and screws |