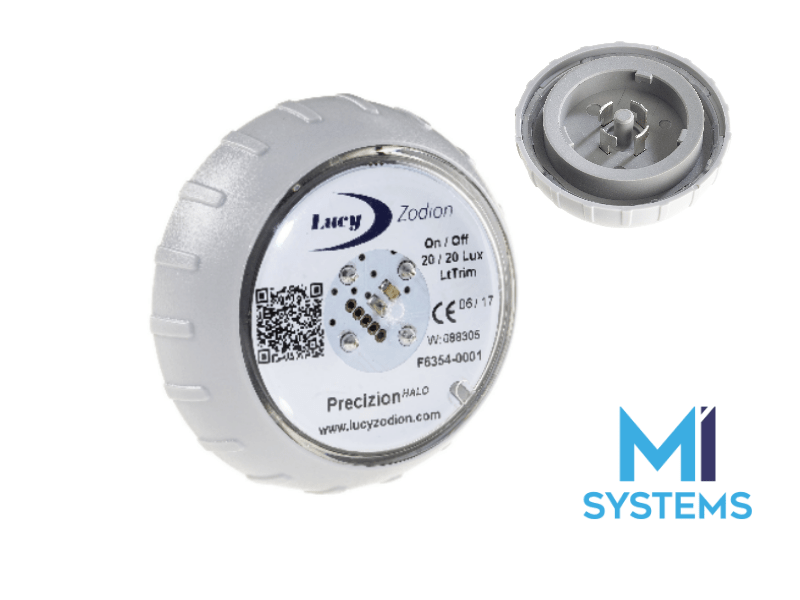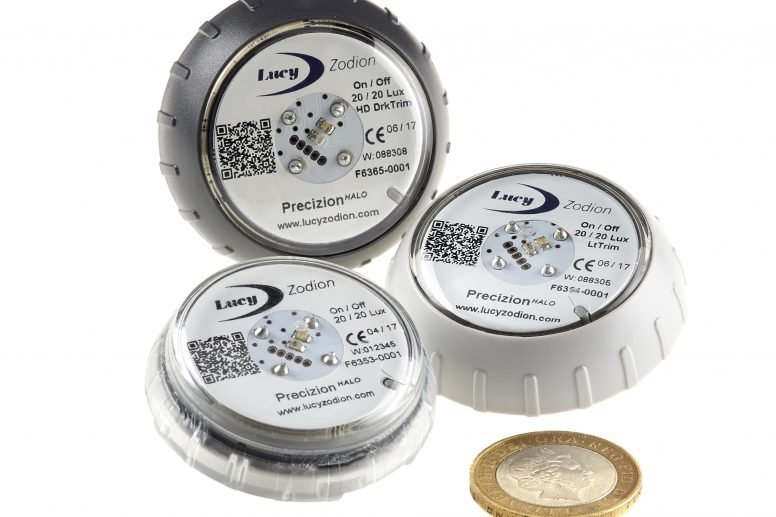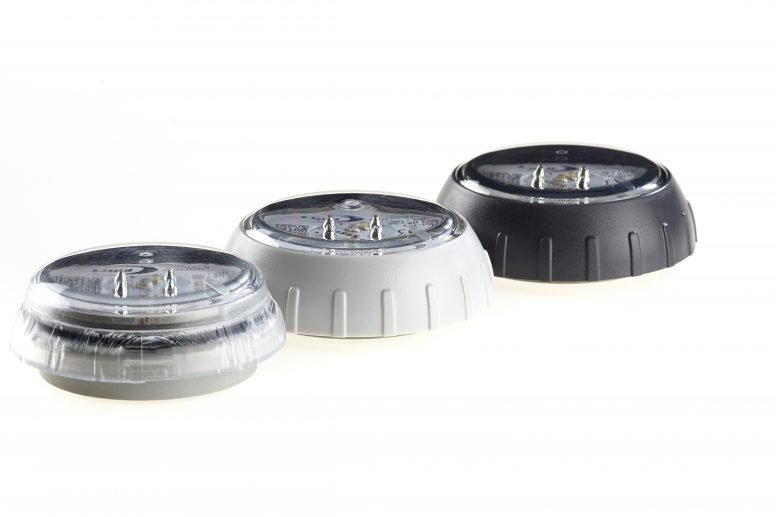 Zodion PrecizionHALO Photocell
Product Description
The PrecizionHALO is Lucy Zodion's latest photocell innovation that packs a number of features into its small, compact design. Optimised for the latest generation of LED Streetlights, the PrecizionHALO works alongside SR drivers from Philips and TE Zhaga approved connectors.
Benefits of PrecizionHALO:
Precise:
– The PrecizionHALO offers accurate low level illuminance switching, reducing energy usage.
– Automatically turns streetlight on/off according to ambient light levels which can be programmed to desired lux level
– Multi-level pre-set dimming profile options available
– 20:20 lux luminance ratio as standard (positive and negative ratios available).
– Quick and easy installation due to minimal tooling
Powerful:
– PrecizionHALO helps to minimise energy costs and maximise energy efficiency.
– Reflective PCB shielding components from heat stress. High impact resistance option available.
– Prolonged use, with a 15 year life expectancy and zero maintenance requirements
– 100mW
Petite:
– An incredibly sleek design to complement today's modern light fitting, the photocell has been developed to fit harmoniously with other lighting components.
– No installation tool required.
– Suitable for installations where space is at a premium and traditional alternatives do not fit.
Features:
• Fit and forget™ design – zero maintenance
• Long life >15 year operation
• Suitable for loads up to 400W
• Reflective opaque cone minimises solar gain inside photocell
• Ingress Protection – IP 66
• Low energy consumption
• Low illuminance level switching to reflect instantaneous operation of LED lanterns
• Unity switching level 20:20 lux as standard (other ratios available on request)
• Near unity power factor circuit design (>0.9)
• Compatible with new LED designs and Zhaga interface
• Designed to work alongside Philips' smart lighting driver, the Xitanium SR.
• Compact design with components fitted into base for quick and simple installation
• Intrinsically surge resistant circuit (>2kV)
• Through-hole plated PCB for increased mechanical durability
• Long life automotive grade components
• Embossed terminal markings
• LED status indicator
• Microprocessor controlled
• No minimum load