NEW PRODUCT: JV Portable Rechargeable Light Bar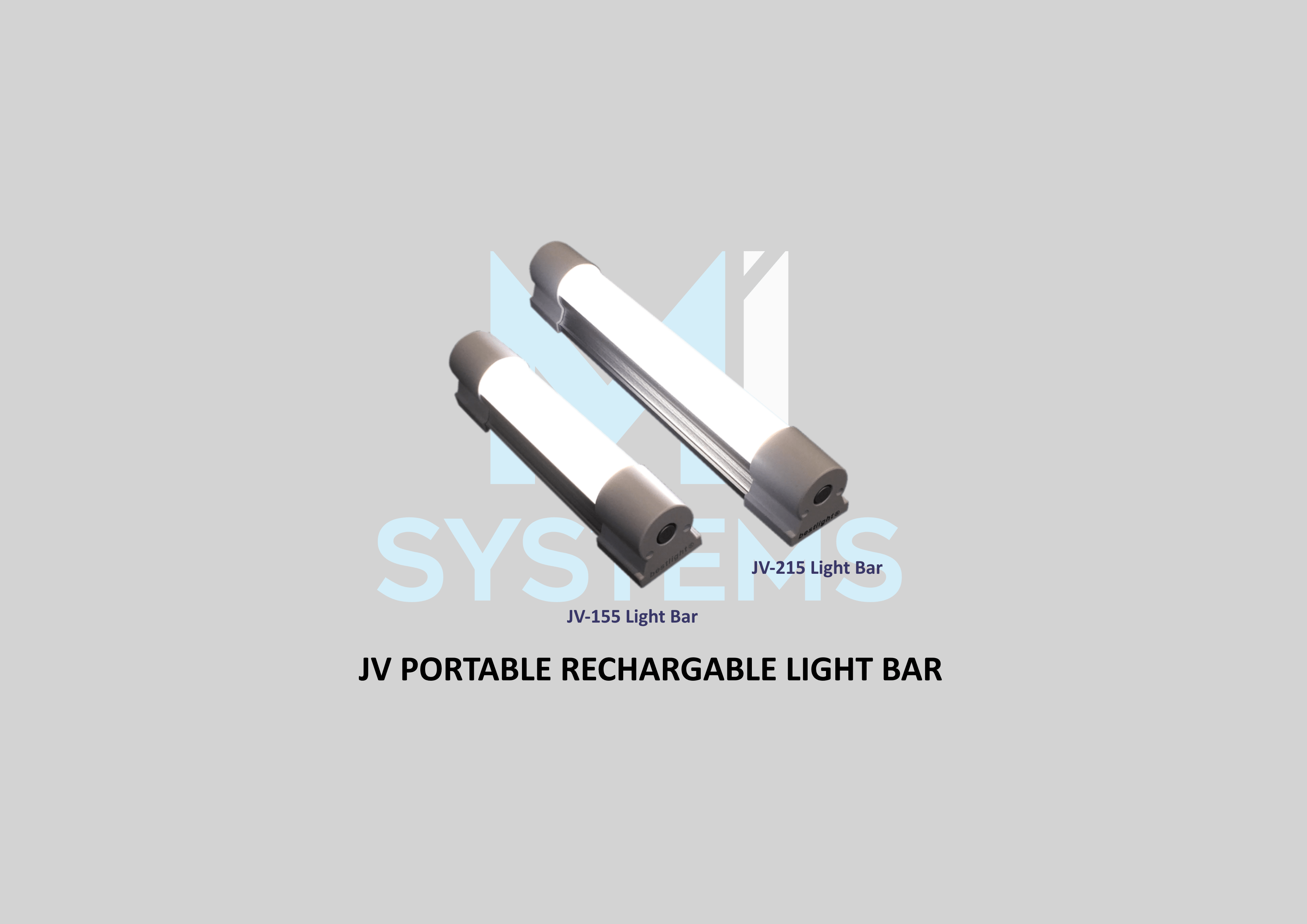 From our suppliers at Bestlight, MI Systems is bringing in a new, portable, rechargeable light bar.
Available in several lengths and sizes the JV light bars put out a sizeable amount of lumens to provide some extra light where you may need it. All light bars have 3 brightness settings allowing users to tailor how bright the light output is and how long the battery will last. Rechargeable with the common micro USB, the JV light bar is the ideal portable light for users on the go.
Fitted with a magnetic base, mounting it on the go is fast and conveninent. If there isn't a metal surface, other mounting options are available such as belt clips, pole clamps, and suction cups. To view the full list of accessories visit the JV Light Bar Product Page.
Specifications for the JV Portable light bar:
155mm – 40 Hours/20 Lumens | 3.5 Hours/150 Lumens
215mm – 43 Hours/35 Lumens | 4.5 Hours/320 Lumens
340mm – 53 Hours/65 Lumens | 6.0 Hours/400 Lumens