MI Systems is an exclusive distributer of Lucy Zodion products in New Zealand, supplying streetlighting controls for over 15 years. Our range includes NEMA bases, SS6 photocells, miniature photocells, Titans and SLF fused disconnects.
Working with UK based manufacturer Lucy Zodion, MI Systems has been distributing fused cut-outs and photocells for street lighting throughout New Zealand and Australia. Together with Lucy Zodion, we consistently supply high quality products that meet the ever changing standard of innovation within the street lighting industry including region specific modifications to existing product ranges to ensure our products are fit for purpose wherever they are used.
Our range of photocells combine load handling capability with advanced functionality, demonstrating outstanding performance and making these units efficient as well as highly cost-effective. We have one and two part photocells, miniature photocells and sub-miniature photocells available.
Our Lucy Zodion fused product range features the popular Trojan street lighting isolators as well as the Titan range of street lighting cut-outs. The fused cut-out units supplied feature a MEN link modification to ensure compliance with the New Zealand and Australian ASNZS3000 electrical regulations and have been further modified to provide an extra earth terminal, which is necessary as a result of coated poles requiring a separate driven earth terminal.
View the entire collection or jump to a section using the links below:
For small projects, get in touch with your nearest electrical wholesaler, or feel free to contact us for ongoing requirements.
Motorhome Accessories
We stock a small range of quality accessories to make your life on the road or water more effortless. Motorhome and boat accessories include LED bulbs, portable light bars, diffusers, sensors and gauges.
Commercial 10-30V Lighting
View our robust line of LED products suited for commercial vehicles and vessels, including refrigerated and marine environments, utility lighting to improve safety and specialised lighting for emergency vehicles.
Street Lighting Controls
MI Systems is an exclusive distributor of Lucy Zodian products in New Zealand, supplying street lighting controls for the last 10 years. Our range includes NEMA bases, SS6 photocells, miniature photocells, Titans and SLF fused disconnects.
Get In Touch Today
We'd love to hear from you if you are interested in stocking our products or would like a quote for a project.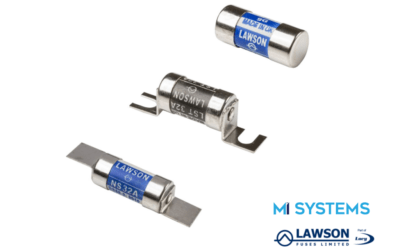 We are now stocking a range of Lawson Fuses to provide specific protection for all job types. With a variety of different amp outputs, Choose a specific fuse dependant on your job weather it is commercial or industrial. To view full Lawson catalogue Click Here  If you...
read more